Shoulder
Shoulder supports
The shoulder is a complex joint that may require immobilization in any number of positions. Our complete range of shoulder supports is designed to cover all options with patient comfort being at the forefront of the treatment regime.
in-person fitting required*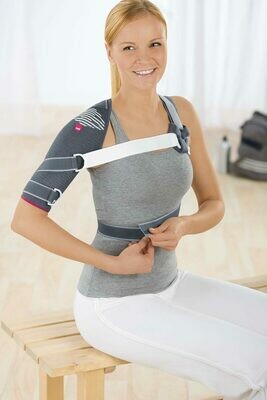 Omomed
In-person appointment required to ensure proper sizing and fit. Call 905-257-5888 or email info@themassageclinic.ca to book!