To help get you back on track, for the month of June, Dr Lisa Vecchi, is offering 10% off of your supplements when you book a 30 minute or longer Naturopathic visit.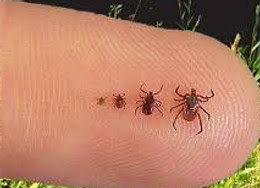 Tick Bite?
These are seriously nasty bugs carrying even worse bacteria and viruses.  It's not only Lyme Disease!  Please do tick checks everyday.  I am happy to go over how to do a check and how to properly remove a tick at your next visit.  Just ask and I will even put together a kit so you have what you need if you get bit.
Love this Sunscreen
This is one of my favorites! Natural Sunscreen that is easy to apply, all natural and reef friendly and scores a 1 on the Environmental Working Group Safety Report.  Remaining stock is on sale in the clinic for only $10.
Registered Acupuncture
Did you know that I am also a Registered Acupuncturist?  That means that if you have separate coverage for this service in your extended health benefits, I could be administering your Acupuncture.  Of course, as always, I am able to administer Acupuncture under my Naturopathic Doctor License as well.
Dr. Lisa Vecchi